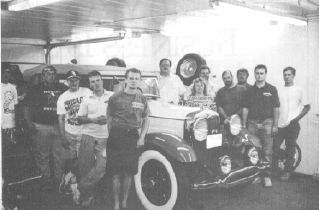 Contact Us
The Spindles Auto Club was formed in 1957 with the purpose, as written in the club bylaws, to promote safe and sane driving, while also offering the facilities, equipment and training in automotive repairs and modification for those people having a desire for originality, inventiveness and ingenuity.

The club has a building with room for 28 cars. The club also has a pool table, tonic and candy machine, TV, stereo system, dart board, three bathrooms, burglar and fire alarm system, air compressor, tire machine, drill press, grinder, welder, torches, telephone, heat, lights, etc, etc. Just about everything you need for a 28 car garage.

How can I contact Spindles if I need additional information?
Phone: 781-335-9754
E-mail: spindlescarclub@yahoo.com